View Next NASA Landing Live
Submitted by
Dan Wilson
on November 25, 2018 - 10:39pm.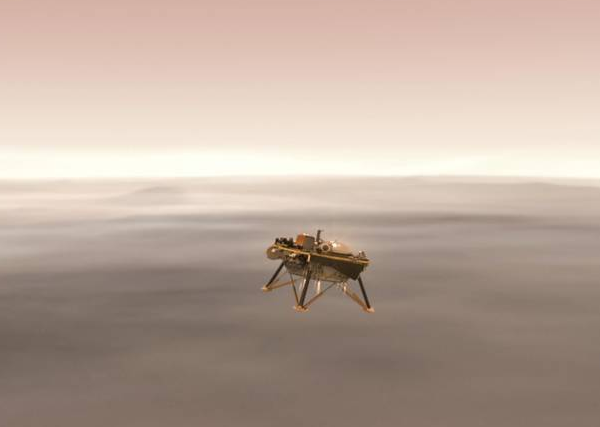 The landing of NASA's Mars Interior Exploration using Seismic Investigations, Geodesy and Heat Transport (InSight) lander can be viewed online at NASA LIVE (https://www.nasa.gov/nasalive).
Launched on May 5th, InSight will be the first lander to explore the deep interior of Mars. The two-year mission will help scientists to understand the formation of all rocky worlds, including Earth and the inner planets.
The landing can be viewed live at 3PM Eastern.
Instrument failure delayed the mission launch from 2016 until 2018. The InSight spacecraft was returned to Lockheed Martin's facility in Denver for Storage. After the seismoter was fixed, the $830 million mission moved forward.
Monday, Nov. 26: Landing Day
• 6 to 10 a.m. – Live interviews with mission experts
• 2 to 3:30 p.m. – Live landing commentary on the NASA TV Public Channel
o An uninterrupted, clean feed from cameras inside JPL Mission Control, with mission audio only, will be available on the NASA TV Media Channel.
• No earlier than 5 p.m. – Post-landing news conference